Bankruptcy Laws Needs Improving to Work in Your Favor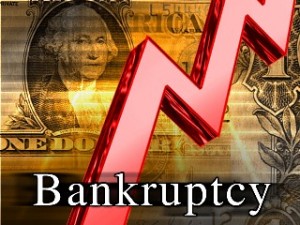 Bankruptcy laws went under great changes back in 2005 due to the tidal wave of filings, and the lending banks and credit card companies wanted to crack down on the borrowers who wanted an easy way out of their debts.
With the change in bankruptcy filing laws, it become more financially prohibitive and more difficult to file for Chapter 7 bankruptcy.
As a result, many Americans have chosen to declare an "informal" bankruptcy.
According to S&P/Experian Consumer Credit Default Indices, the number of people defaulting on student loans are increasing, and home foreclosures and bank loan defaults are seeing an increase as well.
Conversely, bankruptcy filings have fallen in the meantime.
In fact, the situation is such that only a small percentage of those people in serious financial difficulty are filing for bankruptcy.
One of the main reason is that bankruptcy filing is a very expensive affair. Both legal and filing fees have increased, and the additional paperwork required after the change in the law made things even more expensive. After the law changed, Chapter 7 filing fees went up from $209 to $299, and the lawyer fees also went up from $712 to $1,078.
And to make things worse, the system has been made more complex at the same time.
Katherine Porter, associate professor of law at the University of Iowa, said, "It is not surprising that the bankruptcy code is not a fit for the problems of today. The 2005 amendment was a move in the wrong direction, and I think it's time to think about redesigning bankruptcy."