Louisiana Foreclosure Properties Are Seeing Big Increase in Numbers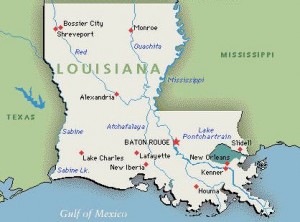 Louisiana is seeing an increasing number of property foreclosure notices as compared to a year ago.
With foreclosure notices nearly doubling from May 2009, more home owners are facing the prospect of losing the roof over their heads.
According to RealtyTrac Inc., a firm which tracks foreclosure notices nationwide, there were more than 1,700 foreclosure-related actions in Louisiana last month. Of these, 524 owners lost their properties, whilst more than 900 notices were due to homeowners being notified of an auction.
Louisiana ranked 35th nationwide in foreclosure actions.
In Lafayette Parish alone, there were already 99 foreclosure-related actions in May, which roughly translates to about 1 in every 900 homes. This is a big increase from May 2009, when there were only 36 foreclosures in total.
And this dramatic increase in the number of foreclosure-related actions is seen in many other areas as well.
Daren Blomquist, a spokesman from RealtyTrac, said, "We're seeing this pattern in other areas that weren't hit as hard early on by the foreclosure crisis.
"There's still a lot of areas where we're seeing big increases, and Lafayette would fall into that category."